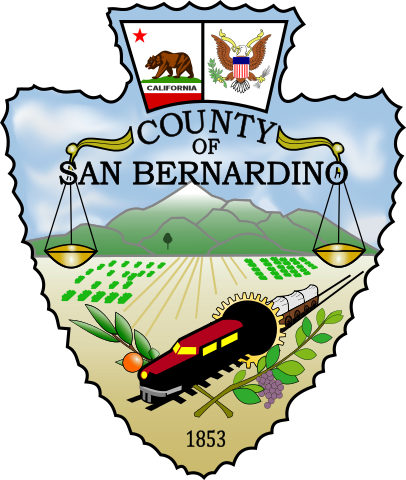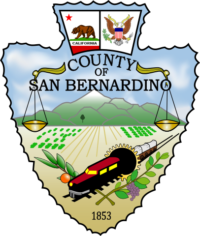 Express Electrical Services is a trusted provider of rewiring, outlet repair, electrical panel upgrades, electrical remodeling, and other services requiring an electrician in San Bernardino, CA. Throughout San Bernardino County, our licensed, trained, and knowledgeable electricians fix any problem and help improve the function and safety of homes and businesses. We're committed to providing high-quality service. The satisfaction of our customers is just as important as meeting their electrical needs.
From Chino to Fontana, Highland, Loma Linda, Montclair, and Rancho Cucamonga, we're always ready to help. If you have an electrical emergency, you can contact us day or night. We're open 24/7 and can get a crew to your home in 60 to 90 minutes.
Why You Need a Professional Electrician
Whether you want to install an outlet or have a faulty switch or circuit breaker, never attempt DIY electrical work. Too much can go wrong. A licensed electrician has the knowledge, training, tools, and equipment to get the job done right. They also wear personal protective equipment to avoid shocks and burns. One mistake with electrical work can result in severe injury or death or start a fire that devastates your home. We take every possible safety measure and know how to quickly troubleshoot, diagnose, and repair any electrical component, device, or appliance.
Customers in San Bernardino County can expect prompt, high-quality, and friendly service from our experienced electrical technicians.
Services We Offer
Customers who need an electrician in San Bernardino, CA, can trust us for help with:
Electrical Repairs

: We provide a comprehensive range of electrical repair services. Once they troubleshoot the issue and identify the problem, our technicians can fix the reason for flickering lights, tripping breakers, buzzing outlets, or malfunctioning appliances.

Electrical Installations

: Residential and commercial property owners rely on us to install outlets, switches, interior and exterior lighting, ceiling/attic fans, electrical panels, and carbon monoxide and smoke detectors. We also install electrical automation equipment and EV chargers.

Electrical Panel Upgrades/Replacements

: Modern electrical demands can easily

overload an outdated electrical panel

. We install 100-amp, 200-amp, or higher power service panels to increase

your home's

capacity, function, and safety.

Lighting Solutions

: We can provide lighting installation and repair throughout your home. If a light dims or flickers, burns out often or trips the breaker frequently, we'll fix it. Our team also installs efficient solutions such as LED lighting, dimmers, timers, and the latest controls. To improve curb appeal, safety, and security, we install floodlights, architectural lights, spotlights, and motion-activated systems.

Wiring and Rewiring Services

: Knob and tube, cloth insulated, or aluminum wiring must be replaced ASAP. But even newer wiring can wear out.

Call us to replace any frayed or damaged wires

. We also update your wiring to support additional outlets.

Emergency Electrical Services

: Call us if multiple lights are flickering, an outlet/switch is hot or buzzes, a wire shorts out, power is lost, or you smell burning or get shocked. Our electricians are available 24/7 and respond immediately in San Bernardino County in fully stocked trucks. They have the tools, parts, and components to fix the issue on the spot.
Why Choose Express Electrical Services
There are many reasons to choose us for electrical installation, repair, and maintenance in San Bernardino County. We began serving the Los Angeles area in 1982. Our experience ensures every customer benefits from:
Fully Licensed and Insured Electricians

24/7 Availability for Emergency Services

Prompt, Same-Day Service

Transparent Pricing and Free Estimates

100% Customer Satisfaction Guarantee

Money-Saving Discounts and Specials

Affordable Financing Options

Thousands of Positive Reviews and Testimonials
In addition, we follow all safety protocols to ensure every project, big or small, is completed without incident. Our adherence to local electrical codes and regulations means every job is done safely, and the homes and businesses we serve never deal with costly violations. When you need a licensed electrician, you can rest assured we'll take care of all your installation and repair needs without cutting corners.
Frequently Asked Questions (FAQs)
Are You Licensed to Provide Electrical Services in San Bernardino County?
We are a licensed electrician in San Bernardino, CA. Our license number is 992260, and we have C-10 – Electrical Contractor authorization to install, erect, or connect wiring, appliances, and fixtures. We are also a C-20 – Warm-Air, Heating, Ventilating and Air Conditioning Contractor (to work with HVAC electrical wiring/components), B – General Building Contractor, and C-36 – Plumbing Contractor (for installing electrical wiring/fixtures in bathrooms and other areas water is present.
Do You Help Improve Residential Electrical Safety?
We provide a full range of electrical safety services. Our electrical technicians can upgrade service panels, install ground fault circuit interrupters, and install and hardwire smoke alarms and carbon monoxide detectors. We can also set up security lighting and whole-house surge protection.
Can You Provide Parts and Components If I Need an Electrical Repair?
We provide all the electrical parts and components needed to complete an electrical repair in San Bernardino, CA. Our service vans are fully stocked, so our technicians have the supplies they need when they arrive at your home. Most electrical problems can be fixed in one visit.
Contact Express Electrical Services
When you need an electrician in San Bernardino, CA, our licensed, trained technicians can reach you, day or night, often in 60 minutes or less. Home and business owners in San Bernardino County can trust Express Electrical Services for help with wiring, lighting, outlets, electrical panels, electrical automation, and safety equipment. Coupons, specials, and financing plans are available to help you afford the services you need. Call (951) 234-7310 today or contact us to learn more, schedule an appointment, or request help in an emergency.
CITIES WE SERVE
REQUEST SERVICE